Tanfield Garage was located in Keighley at number 121, Skipton Road (now North Street), and owned by Alec Shuttleworth (1892-1971). Alec first went into business on the site in about 1912 when it was known locally as Dewhirst's Cycle Store. However his major interest lay in cars and motorcycles and so he eventually expanded the premises into a neighbouring property and transformed the business into Tanfield Garage. The bicycle side of the business was retained, but only in a relatively minor way.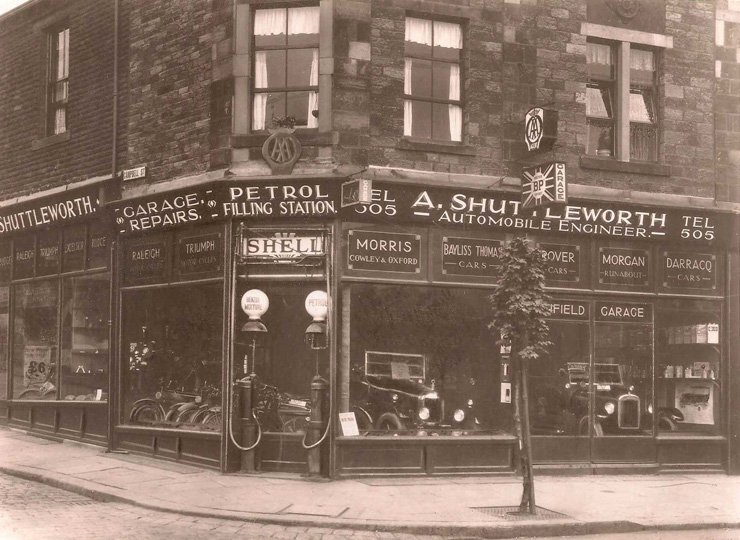 In early 1928 William Hill (1904-1994) began working at the garage as a mechanic. Unlike Alec Shuttleworth, Bill was a keen cyclist. He had started 'serious' cycling when he was about eleven years old and by 1928 had been a member of Barnoldswick Clarion Cycling Club, a club founded by his father Harry Hill, for about five years: indeed both he and his father were members of an extended Clarion family, as can be seen here. In 1982 Bill wrote an article for The Dalesman about his life as a cyclist with the title, 'Cycling in the Dales'. The first part of the article describes how and when he began cycling: it can be viewed here, along with other material relating to Barnoldswick Clarion C.C.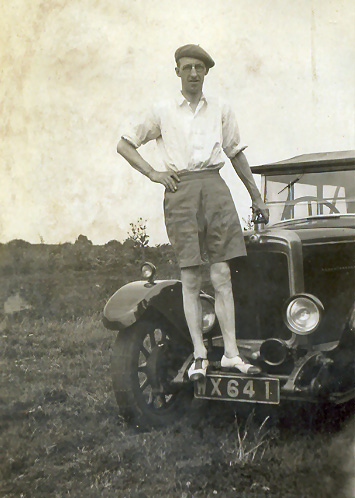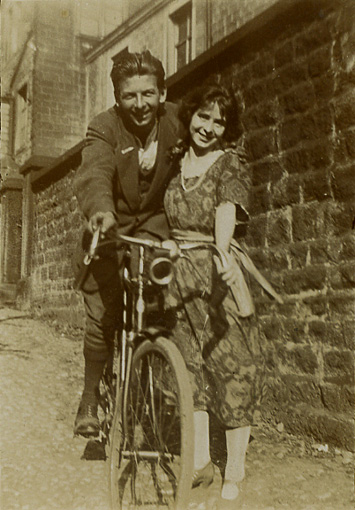 In the mid-1920s William Hill had taken a job as a mechanic in the cycle shop in Settle that later evolved into Settle Cycles: and it was during his time in Settle that he met his future wife, Nellie Bullock. Not long after meeting Nellie, Bill decided to purchase a tandem and introduce her to the world of cycling. However he soon began to find the work in Settle rather stale, so he answered a newspaper advertisement for a mechanic at a motorcycle business in Coventry. To his surprise he got the job. This led to him commuting by motorcycle between Coventry and Settle at the weekends.
During one such visit to Settle, as he and Nellie were taking their tandem over Bowland Knotts [1], Bill decided there was 'nowt like this in Warwickshire' and made the decision to move back north. Passing through Keighley on his return journey to Coventry he stopped for petrol at Tanfield Garage. He got into conversation with Alec Shuttleworth and plucked up the courage to ask him for a job. Alec asked him what he could do and Bill told him he was a motorcycle and bicycle mechanic. Once again, he got the job!
Bill and Nellie married in Keighley in 1930 and continued to ride their tandem at weekends. During one Sunday ride in Ribblesdale, to the north of Settle, they saw a tandem parked at the entrance to the track that leads to Alum Pot, near Selside. They stopped to examine the machine and Bill saw it was fitted with one of the three-speed, Cyclo derailleurs that were then being imported into the UK from France [2].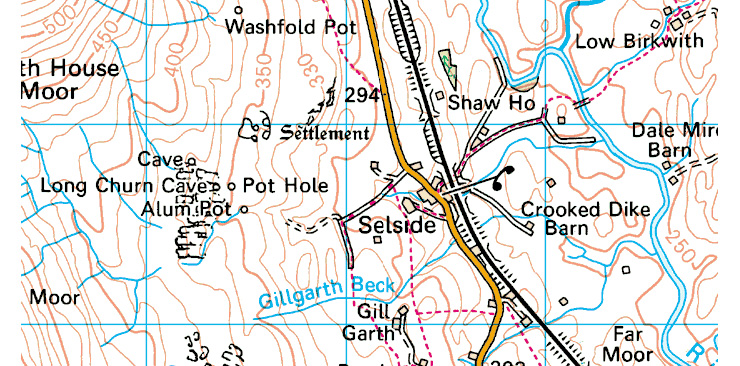 Bill decided he did not like the out-of-line chain, particularly on a tandem, and he resolved at that moment to develop a gear which would keep the chain in line. In December 1984, the day after his 80th birthday, Bill spoke to his nephew, Melvyn Hirst about how he developed the in-line, moving sprocket derailleur that evolved into the TriVelox Gear. Listen to a recording of their conversation here.
It is clear from the company names on the photograph of Tanfield Garage, and the photograph of Alec Shuttleworth, in holiday mode, standing on what is possibly a Triumph car, that Shuttleworth had connections to the Triumph Company in Coventry. Furthermore, the patent application for the gear was drafted by the Coventry firm of patent agents, Walford & Hardman Brown, which did patent work for Triumph. It must be the case, therefore, that Shuttleworth had come to an arrangement with Triumph for the company to manufacture the gear, under licence, in Coventry: and no doubt it was a happy coincidence that 'Tri' applied not only to the number of sprockets the gear catered for, but also to the first three letters of the Triumph Company name.
Notes
1. The summit (422m) of a hilly road that runs south from Clapham Station in Yorkshire.
2. For an excellent history of the Cyclo gear, and its introduction into the UK, see: Berto. Dancing Chain, pages 99-102 and 105-107.